Training Lessons Required: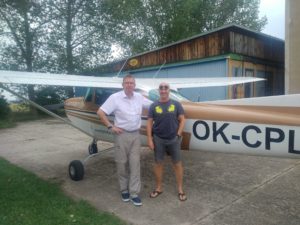 Depending on your level of experience and learning aptitude anything between 4-8 sessions usually. Exceptions are possible.
Moreover, although you will not be doing your flight Training there (yet), you need to know the RT procedures and phraseologies to use at (ATC) controlled airports : Taxi clearances, line up an takeoff clearances, Aerodrome circuit radio calls, Arrivals departures, diversions, Q-codes etcetera.
Course materials Radio Telephony in English.
VFR
RT Guides :
1.  RTF Guide
2.  CAA Leaflet 22 Radio Telephony
3.  SYLLABUS RT Communications Air-Comms VFR English
IFR
COMPULSORY:
ATPL/IFR RT Guide
RECOMMENDED
1. Download this app with Dutch Airspace:  //www.pocketfms.com